TIPTOE&ROLL (by influencer @jessieshao) is an indpendent apparel label by women for women. Inspired by the contemporary woman, it is confident and strong. The identity, including the custom-designed condesned grotesque logotype, was inspired by graphic ephemera of a variety of social movements and protests in history.
TIPTOE&ROLL

Visual Identity
Packaging Design

Beijing
2020

Chinese Protest Recipes is a project of resistance. It is a very personal project that protests against racial inequality in the food world. In this moment, as we struggle to get through a racial pandemic, this project acts as a form of culinary and literary protest, through the lens of Chinese food.

Calling for a decolonized approach to cuisine, Chinese Protest Recipes urges us all to look beyond what has been validated by Eurocentric culinary accolades or institutions – and toward an exchange of cultural knowledge produced and perfected with patience, practice, and love. The project uses a stripped back visual language inspired by the raw emotion of protest graphics.

Started originally as a takeover on @doofmagazine, the official recipe book just dropped as a free digital download. In exchange, donations are encouraged to support Black Lives Matter. A limited edition risograph printed version, and t-shirts will be released soon, with 100% of the proceeds going to support Color of Change.


Chinese protest Recipes


Visual Identity

Book Design


Toronto
2020

using New Diane typeface by


Paul Bergès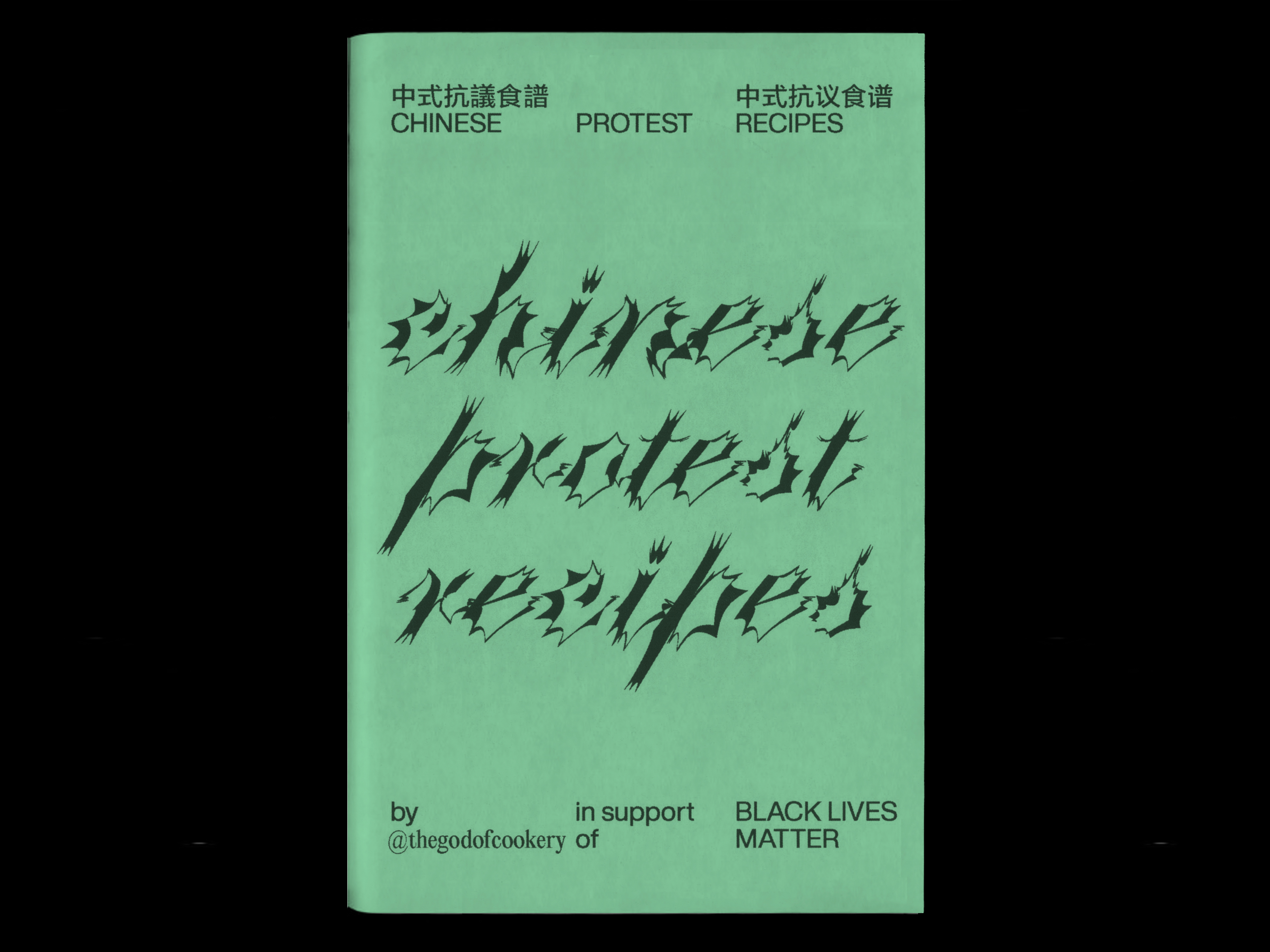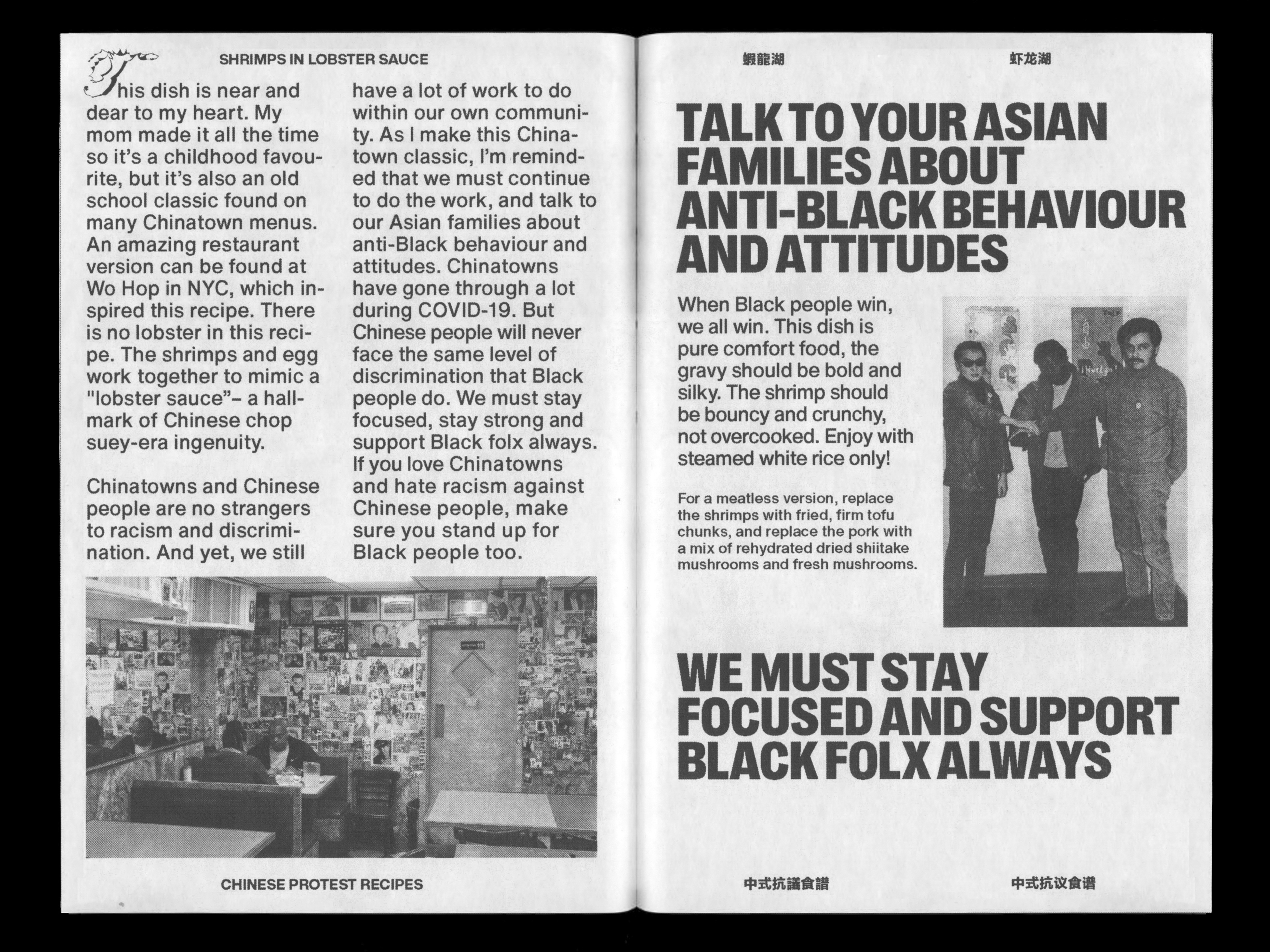 Peiping Machine is a craft brewery that is dedicated to purist brewing techniques and consistent quality. The custom logomark sources "Li Shu" style calligraphy from Peking-era ephemera, and modernizes it by amplifying the sharpness of the strokes. The identity system, including promotional imagery, is completely typography-based and inspired by International Style.
Peiping Machine

Visual Identity
Packaging Design

Beijing
2019

Collaborator(s)
Julius Hui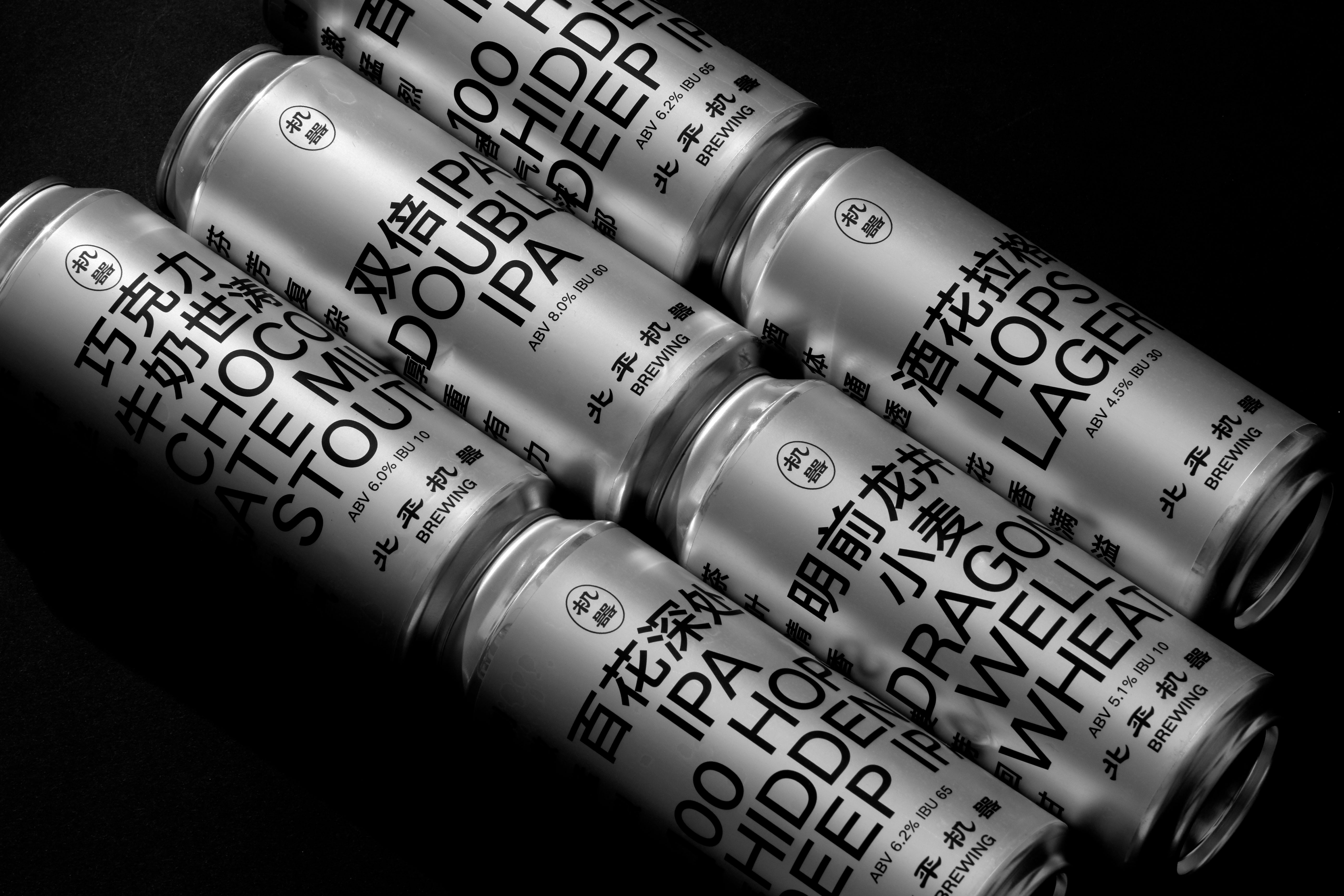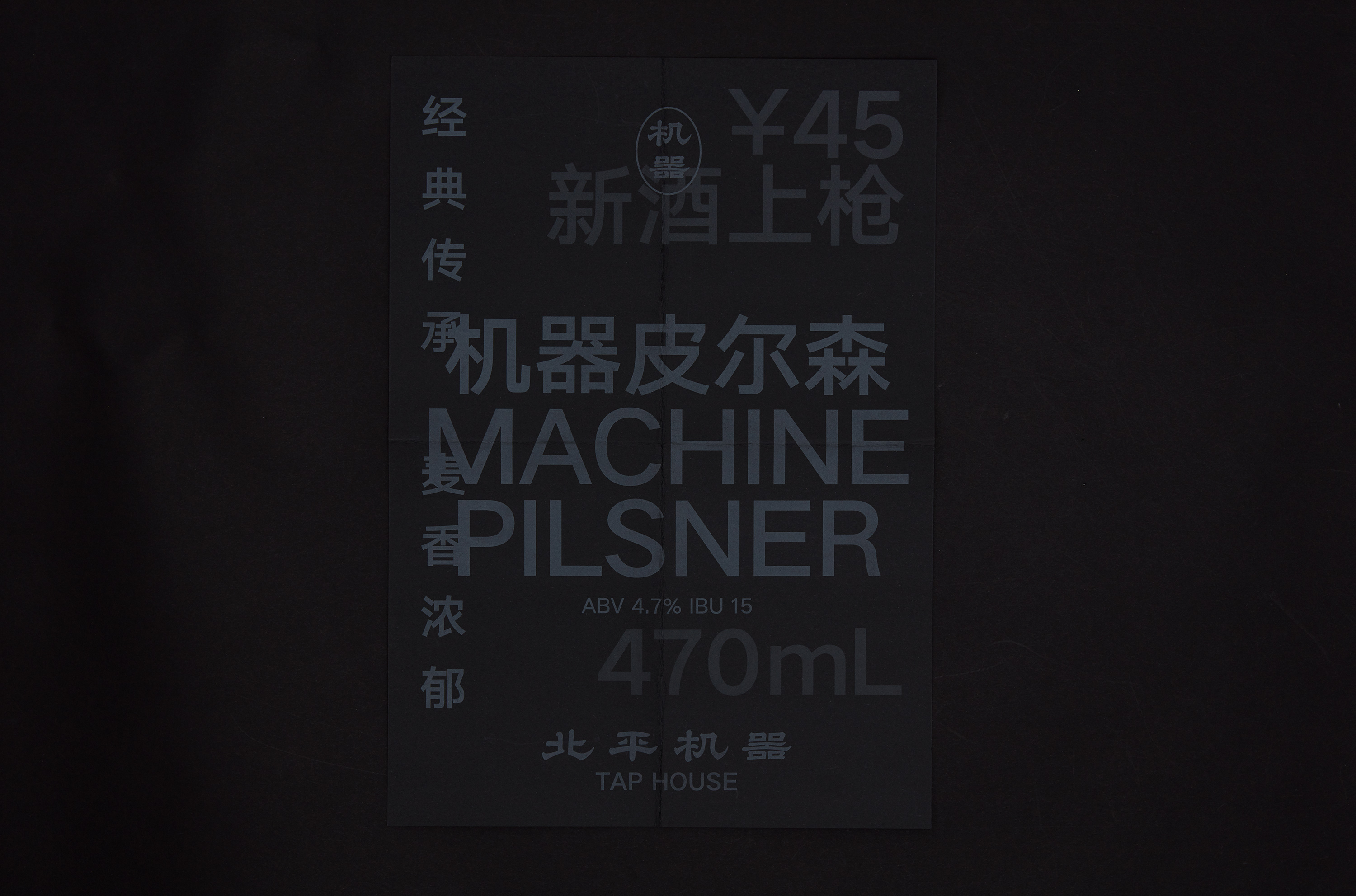 Myth Monkey Beer is a local Chinese beer brewery located in Wuhu, China. Signature brews are fruity and fragrant, appealing to a younger, more casual audience.

Naming derives from the ancient Chinese myth 水猴子 "water monkey" or 水鬼 "water ghost". The monkey draws from ancient Chinese mythological "diagrams", while type design stylistically blend Asian calligraphy with contemporary Latin-based type design.
Myth Monkey

Visual Identity
Packaging Design

Wuhu
2019
The city of Chongqing is one of bustling noises and towering concrete jungles, with dizzying visual tension and intensity.

The identity builds upon local vernacular, remixing elements such as spam advertising, public announcement templates, QR code cards for mobile ordering, and touristy street photography.

A commemorative zine and notebook reviewing the noodle stall's twenty year history was published as gifts to the eatery's cult following. All are printed in risography.
Pangmei Noodles

Visual Identity
Creative Direction
Art Direction

Chongqing, Beijing
2019

Collaborator(s)
Office AIO
Ken Ngan
S-TONES printing

All photography by Ken Ngan.


Space Design by Office AIO. Image courtesy of Office AIO.